The Top 50 NBA Players 2019-2020 V.1: 50-41
Kory Waldron & Jac Manuell are back to give their updated top 50 NBA players. Keep in mind these rankings are solely based on the 2019-2020 NBA season, what a player did or didn't do last season has little to no impact on these rankings. Players who are out for the season or missed substantial time have been excluded.
50. Bojan Bogdanovic - Utah Jazz
2019-2020 Season: 20.5 PPG 4.5 RPG 2.1 APG - 43/42/88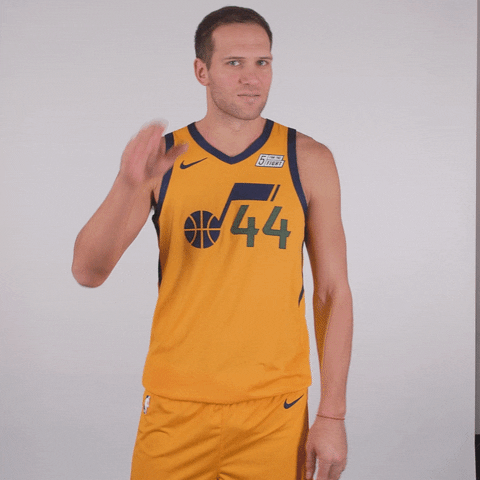 Bojan Bogdanovic was brought in by the Utah Jazz to do one thing, get buckets. So far in 34 games with the Jazz he has done just that. The Jazz have always had a solid defense in place, but in recent years just missed having more offensive firepower, they seem to have it now.
49. Nikola Vucevic - Orlando Magic
2019-2020 Season: 18.4 PPG 10.8 RPG 3.4 APG 1.0 BLKs - 45/35/77
via. USA Today


Vucevic deservedly secured the bag this past offseason after an all-star appearance last season. Injuries have played a factor so far for him this season but in just 25 games he has not been the same ole Vucevic from last year. There's been a drop in just about every category for Vucevic, we expect him to climb this list again but to this point he's declined.
48. Buddy Hield - Sacramento Kings
2019-2020 Season: 20.5 PPG 5.3 RPG 3.1 APG - 41/36/83


The Sacramento Kings have had a rather disappointing start to the season after a busy offseason. Hield, however, remains a heavy part of their offensive game plan as he's dodged the injury bug to this point. His efficiency has dropped but his production is still high.
47. DeMar DeRozan - San Antonio Spurs
2019-2020 Season: 21.6 PPG 5.2 RPG 4.9 APG 1.0 STLs - 52/27/81
Via. Sportingnews
DeMar DeRozan is an early candidate for a big name we could see on the move. DeRozan can easily score a bucket and has improved as a playmaker in his time in San Antonio. However, the defense is slightly below average and his lack of outside shooting has led to him taking a drop in our rankings.
46. Andrew Wiggins - Minnesota Timberwolves
2019-2020 Season: 24.4 PPG 5.4 RPG 3.3 APG 1.1 BLKs - 44/32/75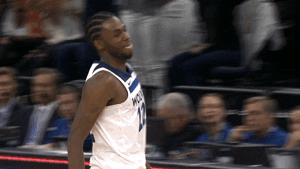 Andrew Wiggins has had an up and down career to this point, several disappointing seasons full of inconsistency. So far this year, although his three-point percentage has dipped, he's become the clear cut number two guy for the Timberwolves. Scoring clutch time buckets and being far more active and aggressive on both sides of the ball. Wiggins' play hasn't gone unnoticed.
45. Clint Capela - Houston Rockets
2019-2020 Season: 14.5 PPG 14.2 RPG 1.2 APG 1.0 STLs 1.8 BLKs - 64/0/51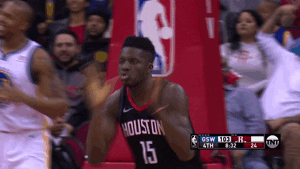 Clint Capela is not a flashy center by any means but we've seen arguably his best season to date. He's rebounding at a much higher rate, a career-best 14 rebounds a game. He provides a defensive impact by disrupting passing lanes and defending the rim. As long as he has both Russell Westbrook & James Harden he'll continue to be used for PNR's & lobs.


44. Danilo Gallinari - Oklahoma City Thunder
2019-2020 Season: 18 PPG 5.5 RPG 2.2 APG - 52/39/89
Danilo Gallinari has been a big part of why the Thunder are above .500 and winning games. He's a solid offensive threat who has remained efficient and rather healthy which we all know has been one of his biggest hurdles. Depending on what direction the Thunder decide to go Gallinari will be someone teams call about.
43. Al Horford - Philadelphia 76ers
2019-2020 Season: 12.2 PPG 6.5 RPG 3.7 APG 1.0 STL - 44/33/69
Via. USA Today
Al Horford has taken a dive in our rankings similar to his play on the court. It could be because the Philadelphia 76ers are struggling and their roster in general is unbalanced. Yet, there's no question that Horford has not looked like the same guy we saw in Atlanta or Boston. If Horford doesn't find his groove and improve his play he may fall out of the top 50.


42. DeVonte' Graham - Charlotte Hornets
2019-2020 Season: 19 PPG 3.8 RPG 7.9 APG - 37/38/82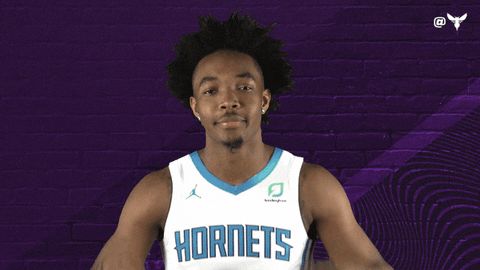 Graham has emerged out of nowhere as a top-flight scorer for the Charlotte Hornets. The Hornets, in general, have overperformed to this point in time and have become a tough out on a nightly basis. Graham is a driving force for the Hornets offense with his three-point shot being a point of emphasis. The one big knock against Graham has been his overall efficiency & struggles on defense.
41. D'Angelo Russell - Golden State Warriors
2019-2020 Season: 23.2 PPG 3.4 RPG 6.0 APG - 43/36/76


Via. NBA Sports
The Golden State Warriors have been decimated by injuries this season, Russell has even missed time himself. Still, Russell has put up relatively the same numbers as last year with little to no drop in his efficiency. It's been hard to gauge the impact Russell has made on the Warriors with the team being as bad as they have been. This is why we dropped him several spots, if he remains healthy and keeps up this production he could soon be on the rise once again.