The Top 50 NBA Players 2019-2020 V.1: 40-31
Kory Waldron & Jac Manuell are back to give their updated top 50 NBA players. Keep in mind these rankings are solely based on the 2019-2020 NBA season, what a player did or didn't do last season has little to no impact on these rankings. Players who are out for the season or missed substantial time have been excluded.
40. Ja Morant - Memphis Grizzlies
2019-2020 Season: 17.6 PPG 3.2 RPG 6.6 APG - 48/40/80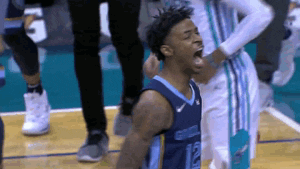 As a rookie, Ja Morant has exceeded the lofty expectations put on him before the draft. His sublime athleticism and competitiveness has led the Grizzlies to an unlikely ninth seed in the West. Barring a phenomenal return from injury from Zion Williamson, and any other unforeseen circumstances, Morant has the Rookie of the Year award all but locked up.
39. Shai Gilgeous-Alexander - Oklahoma City Thunder
2019-2020 Season: 19.9 PPG 5.3 RPG 2.8 APG - 46/35/81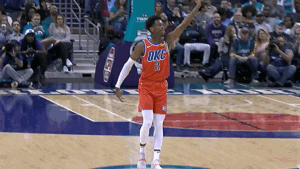 Under the guidance of Chris Paul, SGA has been sensational in Oklahoma City. The 21-year-old is establishing himself as a franchise cornerstone for the Thunder and being a major contributor in their unlikely playoff aspirations. The only way is up for this young guard.
38. Jonathan Isaac - Orlando Magic
2019-2020 Season: 12 PPG 6.9 RPG 1.4 APG - 46/35/76
Despite his injury, Isaac up to this point has been one of the league's top defenders. He averaged a stunning 2.4 blocks and 1.6 steals before going down. His offense has also ticked up as he starts to grow into a foundational piece for the Orlando Magic.
37. Jamal Murray - Denver Nuggets
2019-2020 Season: 17.9 PPG 4.1 RPG 4.7 APG - 44/34/92
The Denver point guard continues to tease fans with flashes of brilliance. He's had two 39-point performances but has failed to show the consistency needed to elevate himself as the bonafide number two option next to Nikola Jokic. The Canadian native needs to step up to warrant the max-contract the team gifted him.
36. Zach LaVine - Chicago Bulls
2019-2020 Season: 23.8 PPG 4.5 RPG 3.9 APG - 43/40/81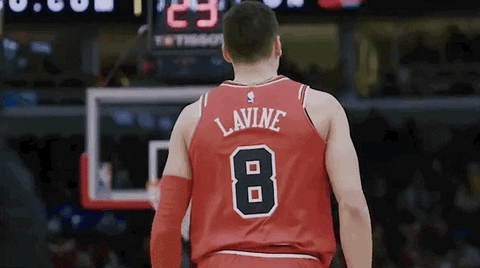 Chicago has found some form of late and a lot of that can be contributed to the offensive consistency of Zach LaVine. The Bulls shooting guard is shooting almost 40% from the perimeter will producing almost 24 points per game. LaVine can be streaky at times but his talents are a reason why Chicago are hanging around the playoff race.
35. CJ McCollum - Portland Trail Blazers
2019-2020 Season: 22.3 PPG 4.3 RPG 3.8 APG - 46/37/81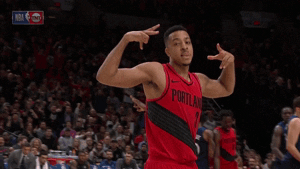 The Blazers have struggled to start the season. McCollum has been solid in his production alongside his backcourt teammate. For Portland to solidify themselves in the West playoff race CJ and co. will need to lift their games even further.
34. Spencer Dinwiddie - Brooklyn Nets
2019-2020 Season: 22.9 PPG 3 RPG 6.3 APG - 43/30/80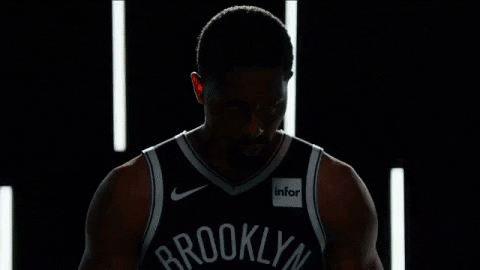 Spencer Dinwiddie has taken his game to a new level. The point guard has kept the Nets afloat despite a plethora of injuries and has himself in the conversation for an All-Star spot. He's one of the best drivers in the business and is leading Brooklyn in ways more than one.
33. Tobias Harris - Philadelphia 76ers
2019-2020 Season: 19.5 PPG 6.5 RPG 3 APG - 48/34/81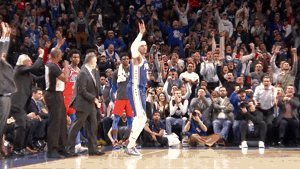 Tobias Harris goes under the radar in Philadelphia. His production on the offensive end has been more than serviceable and his defense has taken an uptick as well. There are plenty of problems in Philly, but Harris isn't one of them.
32. Kyle Lowry - Toronto Raptors
2019-2020 Season: 20.9 PPG 4.7 RPG 7.4 APG - 41/36/87
In the absence of Pascal Siakam, Kyle Lowry has stepped up to lead Toronto on both ends of the floor. Lowry remains one of the toughest defenders despite his stature. He's a solid perimeter threat and provides so much balance and leadership to the Raptors.
31. Domantas Sabonis - Indiana Pacers
2019-2020 Season: 17.8 PPG 13.1 RPG 4.1 APG - 52/26/72
Who would've thought at the start of the season Sabonis would overtake Myles Turner to be the number one big man in Indiana? Sabonis has been incredible for the Pacers. He's one of the league's best rebounders and well-rounded offensive big men. Sabonis should be looking at his maiden All-Star appearance come February.