The Top 50 NBA Players 2019-2020 V.1: 30-21


Kory Waldron & Jac Manuell are back to give their updated top 50 NBA players. Keep in mind these rankings are solely based on the 2019-2020 NBA season, what a player did or didn't do last season has little to no impact on these rankings. Players who are out for the season or missed substantial time have been excluded.
30. Andre Drummond - Detroit Pistons
2019-2020 Stats: 17.5 PPG 16 RPG 2.7 APG 2.0 STLs 1.9 BLKs - 52/0/63
Drummond often gets a bad rep by many due to his at times inconsistent "motor". However, by the numbers, he's been the best rebounding center in the NBA for 5 years running and likely again this year. Drummond might be limited offensively but he's a monster on the board and has become a very good rim protector/defender. We see and notice you Drummond!
29. Russell Westbrook - Houston Rockets
2019-2020 Stats: 24.1 PPG 7.9 RPG 7.0 APG 1.5 STLs - 42/23/78 Ahh, Russell Westbrook. He's fun to watch, brings energy and pushes the pace which all gels well with the Houston Rockets. He's even managed to get back on track at the free throw line this year. However, he's clearly over the hump and his best basketball is behind him. A jump shot that can't be relied on, especially from deep & an all or nothing defensive effort. He'll fill up a stat sheet and have big games but he's on the decline.
28. Khris Middleton - Milwaukee Bucks
2019-2020 Stats: 18.7 PPG 5.6 RPG 3.8 APG - 47/38/90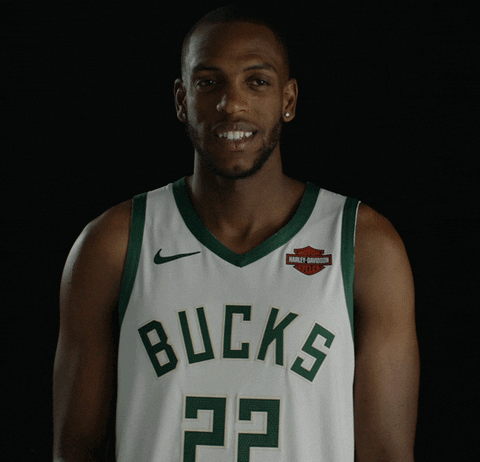 The second-best player on the best team in the Eastern Conference and arguably in the entire NBA. He's missed some time due to injury which set him back in the 2019-2020 campaign but his efficiency and production don't go unnoticed. Middleton is an elite wing offensively and defensively, could become a top 25 player by year-end.
27. Malcolm Brogdon - Indiana Pacers
2019-2020 Stats: 17.7 PPG 4.4 RPG 7.4 APG - 44/33/93
This one is near and dear to my heart (Kory Waldron) the Indiana Pacers went big by signing Brogdon this past offseason. With the abundance of injuries the Pacers faced early in the year Brogdon kept the ship and offense afloat. In a bigger role, we've seen and learned he wasn't fully utilized in Milwaukee. Yes, his efficiency from deep is poor at 33% but as the Pacers get healthier that's sure to rise.
26. Chris Paul - Oklahoma City Thunder
2019-2020 Stats: 16.6 PPG 5.1 RPG 6.5 APG 1.5 STLs - 47/37/90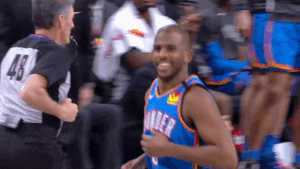 The Rockets gave up on Chris Paul, but Chris Paul didn't give up on himself. Although he may not play for anyone other than OKC this year he's reminded everyone what he can bring to a team. Still, CP3 is a top-notch floor general who's just as effective creating his own shot and knocking it down as any year prior.
25. Bam Adebayo - Miami Heat
2019-2020 Stats: 15.6 PPG 10.6 RPG 4.5 APG 1.3 STLs 1.2 BLKs - 58/11/67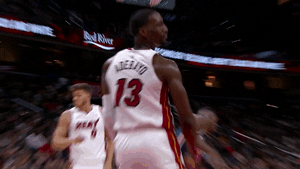 The Miami Heat have surprised many and a big part of their success has come from the second-best player on the Heat. Bam Adebayo, he makes a nightly impact defensively in all aspects, rebounding and has the ball-handling abilities to facilitate for others while also getting his own shot at the rim. He doesn't have a 3-point shot yet, but he may not need one as long as the rest of his game continues to improve. Should be All-Star bound.


24. Jayson Tatum - Boston Celtics
2019-2020 Stats: 21.1 PPG 6.9 RPG 2.8 APG 1.3 STLs - 42/36/84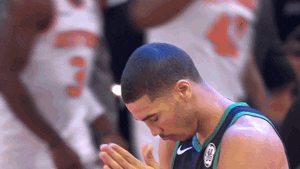 Jayson Tatum has reminded the NBA that he's one of the next NBA stars in the making. His ability to create space and get any shot he wants has improved. A solid rebounder and defender, his one knock is his still inconsistency in knocking down his jump shots. Another guy likely to be All-Star bound for the first time.


23. Trae Young - Atlanta Hawks
2019-2020 Stats: 28.9 PPG 4.3 RPG 8.4 APG 1.2 STLs - 44/37/85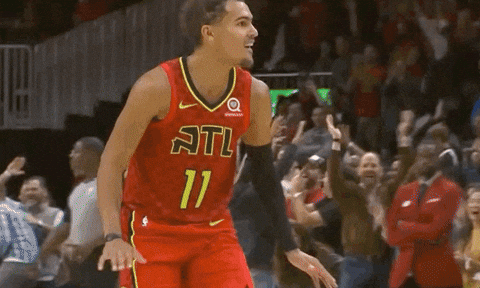 We often have a tough time gauging how good a player is when his surrounding teammates aren't very good. Trae Young is a prime example of how a bad situation doesn't always negatively impact you. With a high usage rate and the offense dependent on him, Young produces at a high rate while remaining incredibly efficient. Limitless range and great court vision Young is a star In the making.


22. Brandon Ingram - New Orleans Pelicans
2019-2020 Stats: 25.2 PPG 6.8 RPG 3.8 APG 1.0 STLs - 48/40/86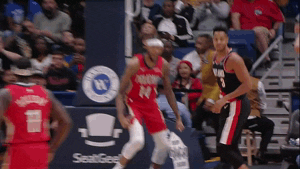 There may have been doubt by some. Maybe by all except Los Angeles Lakers fans & New Orleans Pelicans fans but make no mistake Brandon Ingram has already proved he was well worth trading for. At just 22 years old he's averaging career highs across the board and has finally become a dangerous and efficient three-point shooter. His length and versatility are what stand out. Ingram may not make the all-star game because of the Western Conference talent level, but he's put his name in the hat. He's also a prime candidate for the Most Improved Player of the Year.


21. Jaylen Brown - Boston Celtics
2019-2020 Stats: 20.7 PPG 7.2 RPG 2.3 APG 1.1 STLs - 51/39/76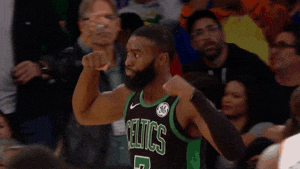 Jaylen Brown is another candidate for the Most Improved Player of the Year award. In what was a rocky 2018-2019 season where it looked like Brown may have hit his ceiling it shows what a bigger role and more minutes can do for young talent. Brown is the second-best player on the Boston Celtics, he brings defense and has found consistency in his jump shot. As several OTG writers have even spoken about the biggest addition to his game this year is his much improved ball-handling which allows him to create much needed space. Brown might, along with a couple other teammates of his be All-Star bound.