The Top 50 NBA Players 2019-2020 V.1: 20-11
Kory Waldron & Jac Manuell are back to give their updated top 50 NBA players. Keep in mind these rankings are solely based on the 2019-2020 NBA season, what a player did or didn't do last season has little to no impact on these rankings. Players who are out for the season or missed substantial time have been excluded.
20. Devin Booker - Phoenix Suns
2019-2020 Stats: 26.2 PPG 3.8 RPG 6.5 APG - 51/36/91
The NBA world is finally being given the opportunity to adequately assess the talents of Devin Booker. The Suns stud has been balling for years. Now with a capable support cast around him we can truly see how he impacts a team.
19. Ben Simmons - Philadelphia 76ers
2019-2020 Stats: 14.9 PPG 7.5 RPG 8.6 APG 2.2 STLs - 56/40/59
Ben Simmons is the league's most scrutinised player. He may not have made many strides on the offensive end but his defense has shot up dramatically. The Aussie native has elevated himself into the All-Defensive Team conversation. He's still a tremendous passer and open-court player. Here's hoping he can hit a few more threes and start getting the praise he deserves.
18. Jrue Holiday - New Orleans Pelicans
2019-2020 Stats: 19.6 PPG 4.9 RPG 6.5 APG 1.7 STLs - 44/34/71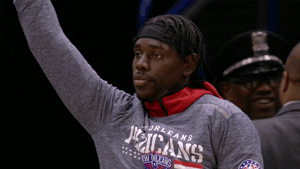 Jrue Holiday is a wonderfully versatile player on both ends of the floor. His defensive skills are some of the best in the NBA and his offense often goes underlooked. He can play on or off the ball and is the perfect second or third option on a contending team.
17. Donovan Mitchell - Utah Jazz
2019-2020 Stats: 24.7 PPG 4.5 RPG 4.4 APG 1.1 STLs - 46/36/84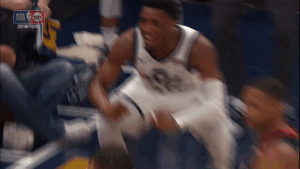 Spida Mitchell has been incredibly for the Jazz this season. He's scoring 25 points in an efficient manner while also passing and rebounding the ball at career-high rates. The Jazz have been on the upswing in the absence of Mike Conley which has allowed Mitchell to truly leave his mark on this team.
16. Karl-Anthony Towns - Minnesota Timberwolves
2019-2020 Stats: 26.5 PPG 11.7 RPG 4.4 APG - 51/42/80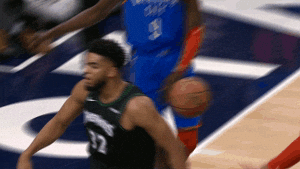 Like his fellow teammate in this top-50, Karl-Anthony Towns started the season like a house on fire. KAT was in the MVP discussion before his form tapered back. Injuries have prevented him from reasserting his dominance but it shouldn't be underestimated how offensively gifted he is. Towns is legitimately one of the best three-point shooters in the league and a transcendent offensive talent.
15. Kemba Walker - Boston Celtics
2019-2020 Stats: 22 PPG 3.9 RPG 5.2 APG - 43/40/87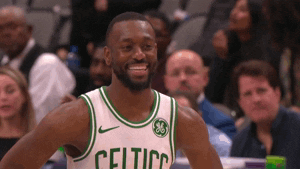 Kemba Walker has fit in seamlessly in Boston. Brown and Tatum may have gotten all the press but Walker is still the most important player on the Celtics roster. He's a ridiculous scorer from all facets of the floor and has even improved as a defender in Brad Stevens' system.
14. Rudy Gobert - Utah Jazz
2019-2020 Stats: 14.6 PPG 14.4 RPG 1.5 APG 1.8 BLKs - 67/61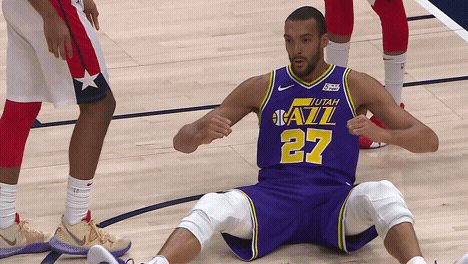 As much as KAT is a transcendent offensive player, Rudy Gobert is so on the defensive end. If your team has Gobert on their team you're essentially guaranteed a top-five defense. The Frenchman is again one of the frontrunners for the Defensive Player of the Year and has been crucial in getting the Jazz back on track after a shaky start to the season.
13. Bradley Beal - Washington Wizards
2019-2020 Stats: 27.8 PPG 4.8 RPG 6.6 APG 1.1 STLs - 44/32/83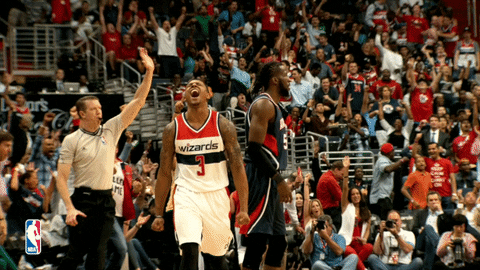 It's criminal that Bradley Beal is a Washington Wizard. His skills and talent deserve to be on a relevant team so he could get the kudos he truly deserves. His scoring has jumped as well as his assist numbers. Despite the team he's on Beal is a genuine superstar.
12. Nikola Jokic - Denver Nuggets
2019-2020 Stats: 19.3 PPG 9.7 RPG 6.4 APG - 51/33/79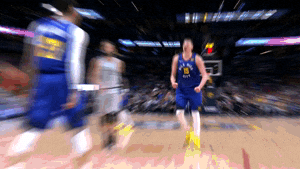 After a lacklustre start to the season Nikola Jokic has kicked his form into gear. He's bringing a dominant presence few can showcase on a game-by-game basis. Jokic is already one of the most best-passing big men we've ever seen but has combined with heavy productivity on the scoring end.
11. Paul George - LA Clippers
2019-2020 Stats: 23.5 PPG 6 RPG 3.7 APG 1.5 STLs - 43/40/91 Paul George isn't producing at a level he did last season. Those, however, were incredibly high standards he set for himself. He's still one of the most valuable two-way players in the league with an absolutely lethal perimeter shot. As he and Kawhi continue to gel, and George develops confidence in his body, we'll no doubt see an upgraded version of PG13.