jacmanuell1
The Top 50 NBA Players 2019-2020 V.1: 10-1
Kory Waldron & Jac Manuell are back to give their updated top 50 NBA players. Keep in mind these rankings are solely based on the 2019-2020 NBA season, what a player did or didn't do last season has little to no impact on these rankings. Players who are out for the season or missed substantial time have been excluded.
10. Pascal Siakam - Toronto Raptors
2019-2020 Stats: 25.1 PPG 8.0 RPG 3.6 APG 1.0 STLs 1.0 BLKs - 45/39/81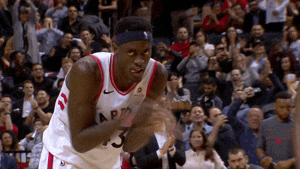 Pascal Siakam has continued to ascend after what was a great 2018-2019 season for him. Siakam won Most Improved Player of the Year & was the second scoring option on the championship Raptors squad last year. Now as the guy he's only upped his game and production which has the Raptors despite a load of injuries among the best in the NBA. Siakam took a slight hit on this list due to his injury but we gave him the 10 spot as a nod to what he had done prior to getting hurt.
9. Damian Lillard - Portland Trail Blazers
2019-2020 Stats: 26.8 PPG 4.2 RPG 7.6 APG - 44/36/89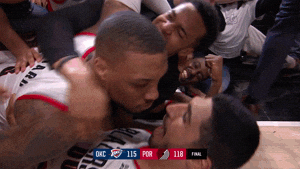 The Blazers have had a down season their standard but Damian Lillard remains one of the games truly great point guards. He's a stellar scorer in all facets and is averaging a career high in assists. Few players rival Lillard's shot making ability. Portland are struggling to solidify a playoff spot but it's not because of Video Game Dame.
8. Joel Embiid - Philadelphia 76ers
2019-2020 Stats: 23.4 PPG 12.3 RPG 3.3 APG 1.4 BLKs - 47/32/83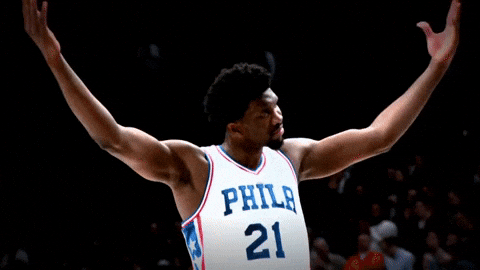 Joel Embiid is an animal when he's healthy and actually on the floor, not missing games due to load management. There may not be a more dominant force at the center position on both ends of the floor. Embiid makes his biggest impact on the boards and defensively while also having the ability to bully and score around the rim. Not to mention although he doesn't shoot it overly well he has the ability to knock down jump shots.
7. Jimmy Butler - Miami Heat
2019-2020 Stats: 20.2 PPG 6.9 RPG 6.6 APG 2 STLs - 44/27/82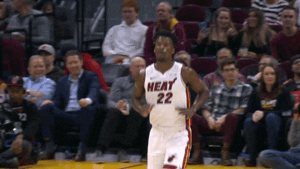 Jimmy Butler makes teams win. His box stats are perfectly fine but what he brings as a player goes beyond that. The Miami Heat are exceeding expectations in plenty of ways and it feels as if Butler isn't getting enough credit because of that. Butler is one of the game's true competitors and a clutch time killer.
6. Luka Doncic - Dallas Mavericks
2019-2020 Stats: 29.6 PPG 9.7 RPG 9.0 APG 1.2 STLs - 47/32/80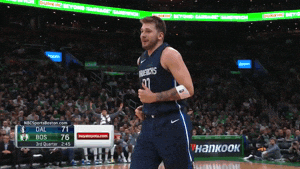 Luka Doncic made the largest jump on our list after being in just the top 40 going into the NBA season. Doncic puts on an offensive show each night out, he's a superb passer who can score in a variety of ways. Not to mention he's a well above average rebounder. Some expected the Dallas Mavericks to take a leap and compete for the playoffs, but mainly due to the elite star level play by Doncic the Mavericks now look like a lock for the playoffs.
5. Anthony Davis - Los Angeles Lakers
2019-2020 Stats: 27.1 PPG 9.4 RPG 3.2 APG 2.6 BLKs 1.5 STLs - 50/30/86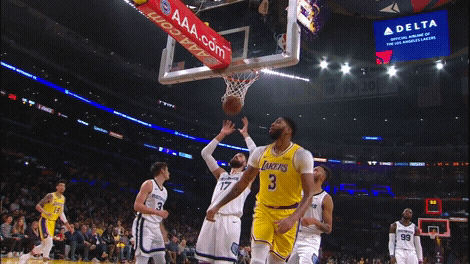 The 'Brow has been scintillating in Los Angeles. Him and LeBron have formed a tandem for the ages. Davis' defensive production and prowess have him firmly in the Defensive Player of the Year race. His offensive exploits have been equally impressive as not just a scorer but crafty passer too.
4. Kawhi Leonard - Los Angeles Clippers
2019-2020 Stats: 25.3 PPG 7.6 RPG 5.1 APG 1.8 STLs - 44/35/89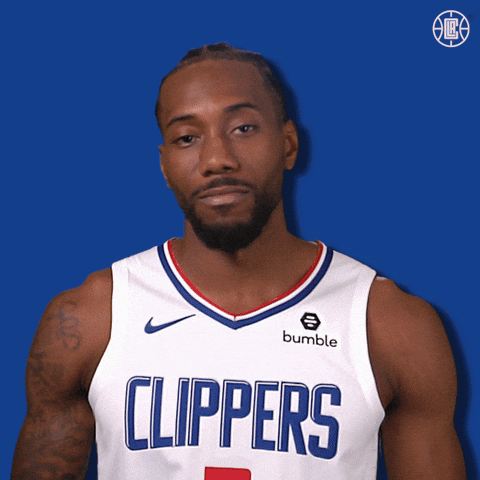 Kawhi Leonard was the best player in the NBA the 2018-2019 season, we ranked him number one going into this season. Leonard has caught heat for some of the time he's missed due to knee management. Nonetheless, Leonard is still the best wing in the NBA today, with really no weakness in his game. As the season progresses Leonard likely will remain a top 5 player, who makes his presence felt each time he's on the court.
3. James Harden - Houston Rockets
2019-2020 Stats: 37.9 PPG 6 RPG 7.5 APG - 45/38/86
James Harden is a truly historic offensive player, producing a historic offensive season. It may not be aesthetically pleasing to some but damn is it efficient. You don't have to like it but you have to respect it. Harden is averaging the third most points per game ever. What he produces on a game-by-game basis continues to boggle belief.
2. LeBron James - Los Angeles Lakers
2019-2020 Stats: 25.1 PPG 7.8 RPG 10.8 APG 1.3 STLs - 48/34/68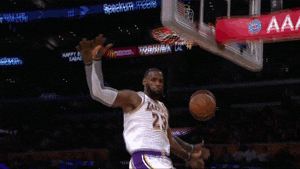 LeBron James is on his "washed king" tour. Many had written LeBron James off claiming his best days were behind him, yet here we are in 2019-2020 and he's atop the best in the game. James is playing the role of point guard/point forward for the Lakers and he's averaging a career-best 10.8 assists per game doing so. His offensive impact is still at an all-time level, his biggest improvement this year has been on the defensive end. LeBron James is back to being a force defensively, bet you didn't see that coming. There's a chance LeBron James recaptures the number one spot, but he's got more work to do. Regardless, the king is alive and well!
1. Giannis Antetokounmpo
2019-2020 Stats: 30.2 PPG 12.8 RPG 5.5 APG 1.1 BLKs 1.3 STLs - 55/32/62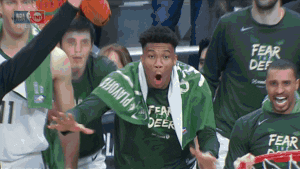 The league is Giannis' for the taking. There is a minuscule amount of players that can firmly count themselves in the MVP and Defensive Player of the Year races. There are even fewer who can say they're the fulcrum of a team on pace for 65-70 wins. The per 36 minutes stat can be flawed but if you consider it when analysing Giannis' season it paints a striking picture. The Greek Freak only plays 31 minutes per contest, if you look at his stats on a per 36 minutes basis, it's truly insane: 35.1 points, 14.9 rebounds, 6.4 assists. The league is in good hands.