Roundtable: And Rookie of the Year Goes to __________
All year we've watched the best of the best play this wonderful game of basketball. Now, we're on the final quarter stretch of this season and the playoffs are almost here! With the playoffs just about here, the award race conversations will be more prevalent than before. The OTG staff is here to bring you our selections for all of these races.
Rookie of the Year: Ben Simmons
Ben Simmons and Donovan Mitchell are two very different players who are having rookie seasons that are outstanding in roughly equal, but very different ways.
It's easy to look at Ben Simmons' numbers and conclude he's a lot better. It's really easy to get sucked into the Donovan Mitchell narrative and conclude he's a lot better.
I really have no idea which of these guys is going to be better in five years. But right now, Simmons is the more complete, consistent player, and he deserves this trophy.
Rookie of the Year: Ben Simmons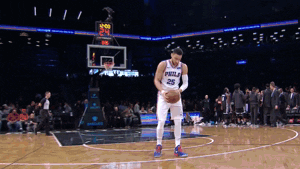 I wouldn't be let back in my country of birth if I didn't have Ben Simmons as my Rookie of the Year. Many will argue the fact that Simmons had a head start by spending a year in the NBA system, giving him an advantage over his compatriots. Now you could argue that, though you'd be stupid to use it against him. His all-round play this season speaks for itself; he's racking up triple-doubles like a young Magic and has the approval from the King himself.
He may not have the shooting prowess that his main competitor Donovan Mitchell has but he more than makes up for it in so many other categories; he's seventh in the league for assists per game, he's first in rebounding and steals for rookies, fifth in blocks, second in scoring and most importantly has been a key cog in a legitimate playoff contender.
Either Mitchell or Simmons would be a worthy winner of this year's award. Nevertheless, as an Aussie native, I have to go with a man who has dominated not just one, but two of my favorite sports.
Jonathan Ebrahimi - @Awrashoo
Rookie of the Year - Ben Simmons
The Rookie of the Year isn't as obvious as it seemed earlier in this season, but I still believe Ben Simmons has been the most outstanding rookie of the 2017/28 season. Yes, Donovan Mitchell scores more points, but he's shooting 43% from the field. Simmons is averaging 16.5 PTS and 7.6 AST per game and is shooting 54% from the field, which is unbelievable for a rookie. Yes, Simmons had an advantage coming into the season, but I'm not going to hold that against him. Mitchell has been a nice surprise, but don't get caught up in the hype – Ben Simmons is the Rookie of the Year.
Rookie of the Year: Ben Simmons
The winner is Ben Simmons, and rightfully so. However, it should be noted that Ben Simmons is not a true rookie, regardless of what anyone says. It's not a knock on Simmons, as stats indicate he will be a special player for years to come. The advantage of having an entire season being around an NBA team, working with trainers, coaches, veterans and professional facilities is going to be overlooked by the fact how good he's been. However, Donovan Mitchell makes a serious case for ROY considering how many thought he was an undersized guard who didn't have the offensive tools to be successful in the NBA. He has responded by leading the Jazz all year by averaging 19.8 points per game, which leads all rookies. He's the rightful Rookie of the Year, and it's not even throwing shade at Ben Simmons. Mitchell has been that good and haters will continue to sleep because he plays for a small market team like the Utah Jazz.
Rookie of the Year: Ben Simmons
Ben Simmons should be the consensus Rookie of the Year because he is an all-around dream. Statistics are not everything, but Simmons is inching close to averaging a triple-double a game. He also plays great defense to go along with his superb offensive skills. This race is tighter than most would think it would be, but Simmons stands out as the top guy even though he was not an All-Star.
Rookie of the Year: Ben Simmons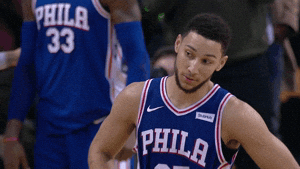 For Rookie of the Year, give me Ben Simmons. I understand the Donovan Mitchell argument as he has to carry a more significant scoring load than Simmons does. However, Simmons impacts the game in more ways than Mitchell. He is way ahead as a passer and rebounder, and he is also a better defender than Mitchell. The non-Embidd with just Simmons lineups are starting to perk up as the season goes along. Simmons gets better every game and makes more winning plays on a consistent basis. He has the rare ability to make all of his teammates better with his excellent passing. The analytics and the eye test point to Simmons and so do I.
Rookie of the Year: Ben Simmons
As much as I'd like to give Rookie of the Year to Dunk Champ Donovan Mitchell for his amazingly unlikely first year, this award has to go to Ben Simmons. Spida-Mitchell has one job for the Utah Jazz: Use that Green Light and Shoot! Simmons is the de facto facilitator on a Philly team questing for the playoffs and currently sitting in 6th place. Ben Simmons does everything for Philly and has better overall stats that Mitchell. Simmons is rocking a 19.1 PER with stat lines of 16 points and almost an 8 & 8 with 6.3 win/shares in 63 games. He is also ripping 1.7 steals and swatting nearly a shot per game as a do-everything 6'10 unicorn-stopper-dynamo-point guard. In short, Simmons is a beast on both ends of the floor and we are witnessing the first year of a potentially transcendent player who is the engine for the Process in Philly. Imagine how good he can be after locking himself in the gym this summer to learn shooting right handed. The Eastern Conference is officially being put on notice that the next decade belongs to Philadelphia.
Michael Sanchez -

@

Imlaotino
Rookie of the Year – Donovan Mitchell
After Malcolm Brogdon backed into the award last year, it's refreshing to have a legitimate two-man race between Donovan Mitchell and Ben Simmons. Mitchell has single handedly carried the Jazz offense that was sure to take a step back after losing its best player in Gordon Hayward. He's averaging nearly 20 points per game on a team where no one else tops 15. He's become Utah's go-to crunch time scorer blending his legitimate 3-point range with a Dwyane Wade-esque knack for slashing to the basket. Even if he can't carry Utah into the playoffs, he's still become the most important player to his team, which is more than Simmons can say in Philly.
Dominic Roney -

@

DomRoney
Rookie of the Year: Donovan Mitchell
Donovan Mitchell has been just electrifying this season. For most people the race comes down to Ben Simmons or Donovan Mitchell since the rest of the promising rookies haven't remained consistent all year long. Part of the reason I choose Mitchell is because I don't believe Simmons is a real rookie, having spent a whole year with the 76er's organization is a huge plus. But even if he had, I still take Donovan Mitchell. Mitchell has had six thirty-point games, and two forty-point games. He averaged twenty-three points in December, twenty-two points in January, and twenty-one points in February. On the season he averages almost 20 points per game. Mitchell has been a human highlight reel the whole season and is now the reigning Slam Dunk Contest Champion. On top of that, Mitchell is leading the Jazz into the playoff race, something they could not have done without him.
Rookie of the Year: Donovan Mitchell
This kid (Donovan Mitchell) has exploded onto the scene. I'm proud and always quick to admit I was a huge fan of him on draft night. The Utah Jazz looked to be in a state of rebuild with losing George Hill and Gordon Hayward, instead it has been a retool. After drafting Mitchell and bringing some solid pieces, the Jazz as of late are one of the hottest teams in basketball. The playoffs are in reach and Mitchell has been a key reason Utah has a chance. Now, yes, when looking at the numbers Ben Simmons has the edge. But, Mitchell has had stretches without Rudy Gobert which put more of a load on his shoulders. Simmons hasn't been stripped of any talent drop around him all season. Mitchell has performed with his teammates hurt or healthy, he answered the call by becoming instant offense. Now with a healthy team, he could seriously bolster his Rookie of the Year case if the Jazz continue to win out West.
OTG Rookie of the Year goes to Ben Simmons.
Ben Simmons: 7 votes
Donovan Mitchell: 3 votes
#NBA #Sixers #Jazz #Roundtable #roundtable #NBAAwards #Roundtableawards2018 #otgstaff #OTGStaff