Fantasy Basketball: Busts and Sleepers
Every NBA champion has "glue guys" on their team. Sometimes, it's a Ron Artest who acts as an enforcer and makes timely plays. Sometimes, it's a Shane Battier who is going to be a true professional, while also doing the dirty work of guarding the opposing team's best player. Or, it's an Andre Iguodala, a player who is the jack of all trades, and a stabilizer off your bench
In fantasy, it's really the same thing on surrounding the rest of your star players and core players with "glue guys". Most of the times, they are overlooked, which is why we call them sleepers. These players are the real bargains of the drafts, and they will play a key part that can really compliment the rest of your team and fill up the remaining categories you need most help on, all without costing you an early or mid-round draft pick.
NOTE: I write all my draft guidelines and rankings based on Yahoo Head-to-Head 9-category leagues.
Sleepers:
Brandon Ingram LAL SG/SF – Many will be surprised at Ingram's evolution as a basketball player. He is surely going to improve his rookie year as the Lakers has entrusted the franchise to Ingram and Lonzo Ball. Ingram looked like a completely different player in his lone Summer League appearance (Ok, I get it. It's summer league but still) Look for him to hit 20 PPG with upside for the trifecta 1/1/1 (1 3PTm, 1 steal, 1 block) club.
Taurean Prince ATL SF – Some are calling him "Kawhi-lite", but not me. I have his ceiling as high as a 2015 DeMarre Carroll when he was with the Hawks. Can be a really nice bargain pick at his current ADP.
Boban Marjanović DET C – Coach Stan Van Gundy has him getting at least 15-20 minutes a game. Could be looking at a cheap double-double with blocks upside. Don't reach, as he will likely be there by 10th-11th round. You don't want to overspend on a guy who might just play 15 minutes a game, even if his PER 36 numbers are ridiculous.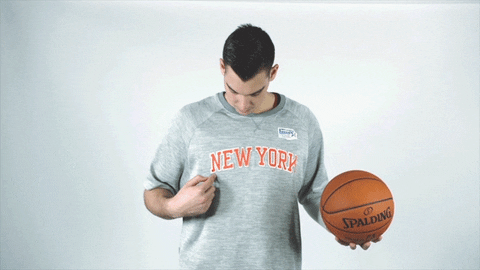 Willy Hernangómez NYK C – Even with Enes Kanter coming to New York, Willy will still get to showcase he deserves the starting nod with Joakim Noah suspended for the first 20 games. Willy finished in the top 100 during the last 2 months of the season with averages of 11.4 PPG and 9.2 RPG on 53% FG.
Michael Kidd-Gilchrist CHA SF – Always been a steal and block specialist, together with his FG% and rebounding. His low turnover rate is a 9-cat gem. He has little to no threat to his minutes. MKG was ranked #84 overall in last year's rankings.
Nerlens Noel DAL PF/C - The versatile big man was traded to a very ideal location in Dallas, a team lacking athleticism at the center spot and desperately needed shot blocking. He fills the void perfectly and is going to start along side Dirk Nowitzki. He's going to have a huge opportunity to rack up rebounds. Noel is a huge upside pick in the middle rounds due to his ability to really pick up steals and blocks. Noel finished #65 in last year's 9-cat rankings with top 30 upside. Don't forget, he's going to bet on himself to cash in next summer when he is an unrestricted free agent.
Josh Richardson MIA SG/SF – Ranked #39 in the last month of the season, Richardson has to find steady minutes in the crowded Miami back-court. Dion Waiters and Justice Winslow are still here, and the possible return of Dwyane Wade can really hurt his value.
Jamychal Green MEM PF – Zach Randolph is in Sacramento and we are looking at a nightly double-double threat playing with guys like Marc Gasol and Mike Conely. Green will be the starting power forward going forward, with not much depth behind him. The Memphis grit and grind focus on defense and unselfish basketball, something Green will benefit from. Coach Dave Fizdale loves Green's energy.
Kris Dunn CHI PG – Steals specialist. Could very well be a bust as Chicago has a trio of point guards who are all equally as bad as they cancel each other's upside.
Kent Bazemore ATL SG/SF - Bazemore struggled with consistency all of last year. However, with Dwight Howard, Paul Millsap, Jeff Teague, and Tim Hardaway Jr all gone, Bazemore will get a handful of opportunities to score for this team starving for some offense. His PER 36-minutes numbers are 15 PPG 4 RPG 3 APG with almost 2 3PTm, 1.7 STL and 1 BLK. Those are borderline top 50 numbers.
Willie Cauley-Stein SAC PF/C – Boogie gone, he is the starting center of the Sacramento Kings. Look for him to reignite the city of Sacramento with his fellow alum De'Aaron Fox and Skal Labissiere.
The word "busts" is a term we use in fantasy when players don't reach their projected ceiling, or the lack of opportunities on the team that can really limit their progression. Health, roles and path for minutes are huge indicators of success in fantasy. Therefore, the players below just does not offer the required risk for me personally.
Busts:
Andrew Wiggins MIN SG/SF – Just doesn't warrant enough upside with adding Jimmy Butler and Jeff Teague. The inability to rack up 3-pointers, steals really hurts his value. Only look for him if you need a huge boost of points.
Dwyane Wade ? PG/SG – Father time is undefeated after all. If he somehow lands in Cleveland, Spurs, or Oklahoma City, his value diminishes farther. I wouldn't touch him unless I needed a filler at the point guard position in the later rounds.
Isaiah Thomas CLE PG – The huge risk vs reward play. There's officially still no time-able on his return. We could be looking at a 2018 return, with no guaranteed he will be the same Isaiah Thomas we all saw in Boston. *Update* Isaiah Thomas is expected back by January 2018
Joel Embiid PHI C – Trust the Process? I can't do it, at least not from a fantasy perspective. Another example of a huge risk vs reward player. Still not cleared for 5 v 5 in practice. I would steer away as his risk is far too much at his current price tag. But if he's somehow healthy, I'm going to look like an idiot because he will probably post top 15 numbers.
Jabari Parker MIL SF/PF - Parker torn his ACL once again (2nd in his career) and looks to be on track to recovery thus far. However he isn't expected to be back at least until the All-Star break, which really tells you he isn't even worth drafting in 12 team leagues right now.
The New York Knicks Point Guard Position - It looks as if Ramon Sessions will open the year as the starting point guard for the Knicks, due to Frank Ntilikina likely to be brought along slowly. Jarret Jack has a decent chance to get minutes, but how much he has left in the tank is anyone's guess. Ron Baker is also in the mix as the Knicks are reportedly very high on him. It looks to be a very ugly timeshare all season.
Zach Randolph SAC PF/C - The Kings signed Zbo and Vince Carter for veteran leadership, and then Zbo would go out and get arrested for marijuana charges. However, Zbo's fantasy value has dimineshed for years now. Stay away as he offers very little outside of points and rebounds.
Jonas Valanciunas TOR C - Year after year, we think Jonas might just break out. It hasn't happened yet and signs point towards Coach Dwyane Casey to continue experimenting small ball especially now with Serge Ibaka in Toronto. JVal may never crack 30 + minutes per game, which really slams the door shut for any upside. He's still a fine big man to target in the later rounds if you are desperate for a big.
Chandler Parsons MEM SF/PF - Don't even bother. Gamble on guys like Josh Jackson or Jayson Tatum instead. This guy is more of a model than basketball player.
Anyone I might of missed? Let me know and follow us @otgbasketball and @fungo24 for everything basketball and fantasy this upcoming season!
#DickyFung #NBAfantasy #Fantasy #DailyFantasySports #fantasy #fantasybasketball #fantasy #NBA